Life Stories Bricks with Quoining


More Life stories Bricks. this time with Quoining to make them half-way useful. Also the French Grey is a modded Life Stories brick because I liked the colour.

There are 12 in each set to match the original quoining that EA uses, plus a 'Both' for one tile walls. Also all 3 quoining types are there.
I've included the Life Stories plain brick original, so you don't need to have Life Stories to use it.
There is also a collection for each one.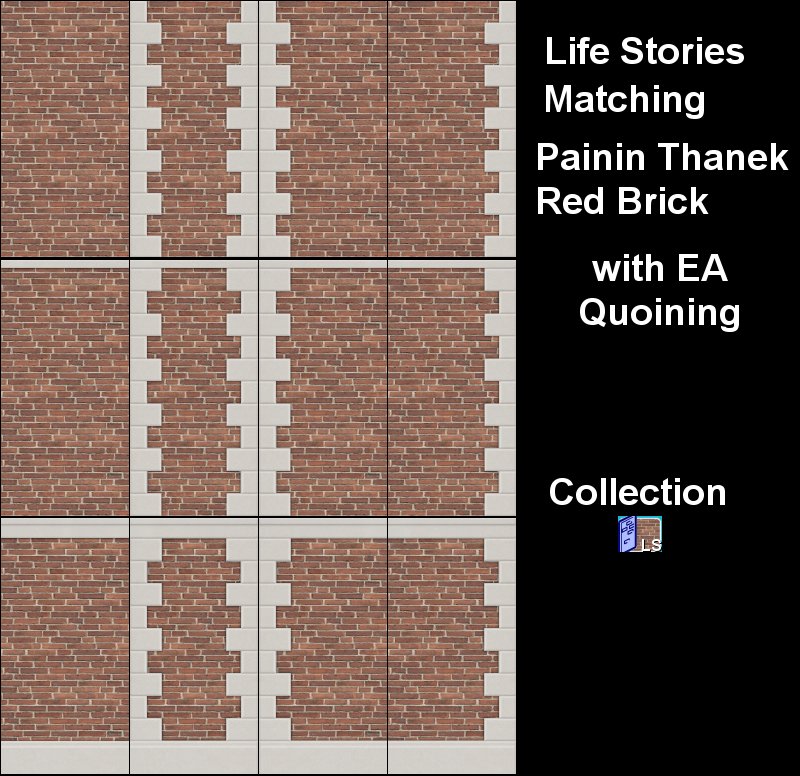 Filesize 633.72 KB | File Name brick-LS-FrGrey-MAS.rar | # of Downloads 498
---
Filesize 671.08 KB | File Name brick-LS-Red-MAS.rar | # of Downloads 509
---
Filesize 739.41 KB | File Name brick-LS-Tan-MAS.rar | # of Downloads 454
---