Sliding Barn Doors

Made for a request on the Wishing Tree at GoS. The door has a two tile footprint, but when opened will cover 4 tiles.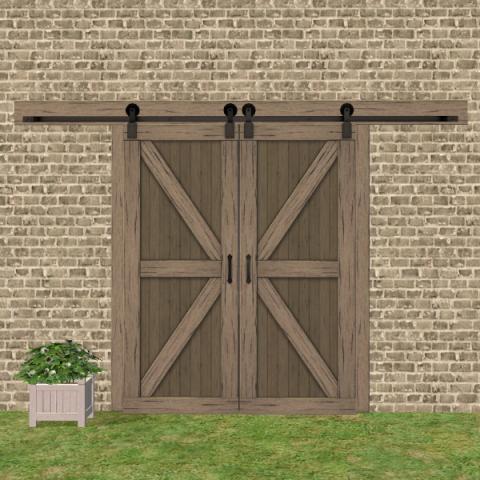 The door is repositoried to a custom content arch which is included in the package.
Price: 215, Poly counts: 1434, subsets : 1, Catalogue location : with the rest of the single storey doors.
This door and it's perfect animations cloned from
THIS DOOR by d4re
. Thank you for permission to clone it


Filesize 179.77 KB | File Name SlidingBarnDoors.rar | # of Downloads 1,481
---
Filesize 179.45 KB | File Name SlidingBarnDoorsOFB.rar | # of Downloads 1,365
---